The Mask of Zorro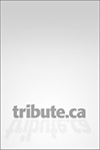 Synopsis:
The Mask of Zorro is a sweeping adventure of love, honor, tragedy and triumph set against the Spanish conquest of Mexico. It's been 20 years since Don Diego de la Vega (Anthony Hopkins) fought oppression as the legendary romantic hero Zorro, and now he must find a successor to once again stop Raphael Montero, the corrupt official who robbed him of everything he loved and left him to rot in a Mexican prison.

Antonio Banderas stars as Alejandro Murietta, a drifter with a troubled past whom Don Diego transforms into the fearless romantic hero he once was.

Armed with his mask, sword, whip and jet-black stallion Tornado, the new Zorro embarks on a mission to stop redress 20 years of injustice and at last bring hope to a people enslaved by Montero's greed.
Cast: Antonio Banderas, Anthony Hopkins, Catherine Zeta-Jones, Maury Chaykin
Studio:Columbia Pictures
Director: Martin Campbell
Producers: Steven Spielberg, David Foster, Lucas Foster, Laurie MacDonald, Walter F. Parkes
<< back